Event Details
October 2019 Monthly Luncheon - Why Diversity, Equality, and Inclusion Matter: It's Not JUST an "HR Issue" (SHRM/HRCI Approved)
Date:
October 8, 2019, 11:30am
Organizer:
Location:

Great Hall Banquet & Convention Center
5121 Bay City Rd.
Midland, MI 48642

Price:

Members: $25/$30 (late) Guests: $35/$40 (late) Students: $20/$25 (late)

Event Type:
iCal link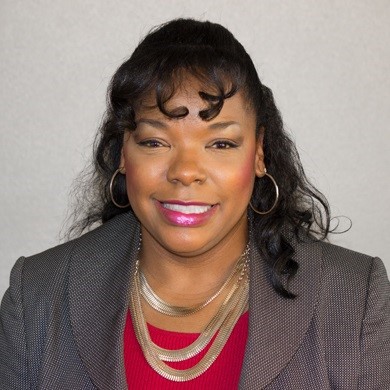 There has never been a more relevant time to help organizations succeed in their efforts to strengthen diversity, equity, and inclusion. On October 8, 2019, Kimara Mayberry will join us to highlight the tools and information leaders need to create more diverse, inclusive, and equitable organizations. This presentation will provide a foundational understanding of: baseline definitions; the case for why diversity, equity and inclusion matters; and an introduction to the resources available to move these initiatives forward in your organization. Kimara will also discuss 4 methods your organization can use to overcome unconscious bias to become more collaborative, inclusive and competitive.
Kimara P. Mayberry has over 15 years of HR experience in a variety of industries including Healthcare, Manufacturing & Higher Education. She is a Human Resources Manager and HR Business Partner for Starfish Family Services in Inkster, MI. She is also the Founder and principal Consultant for Platinum Consulting Group. She has a B.A. in Organizational Management, Cum Laude and Distinction in Field from Philander Smith College, along with an M.B.A in Ethics and Business Administration from Harding University. Currently she is in law school pursuing her J.D. Kimara serves as the Treasurer for the Detroit SHRM Board of Directors as well as the Michigan State Council of SHRM Diversity Director. She is also the Assistant Treasurer-Elect for the Finance Council of the Junior League of Birmingham, MI. She has previously worked with many non-profit organizations.
We hope you join us for our luncheon meeting on October 8, 2019, starting at 11:30 am. SHRM and HRCI continuing education credits are APPROVED for this meeting.
Event Schedule
Networking/Registration at 11:30
Lunch from 11:30-12:15
Program from 12:15-1:15