Event Details
December 2019 Monthly Luncheon - Creating/Managing Positivity in the Workforce
Date:
December 10, 2019, 11:30am – 1:15pm
Organizer:
Location:

Horizon's Conference Center
6200 State Street
Saginaw, MI 48603

Price:

Members: $25 / $30(late) Guests: $35 / $40(late) Students: $20 / $25(late)

Event Type:
iCal link
Presented by April Callis Birchmeier, Springboard Consulting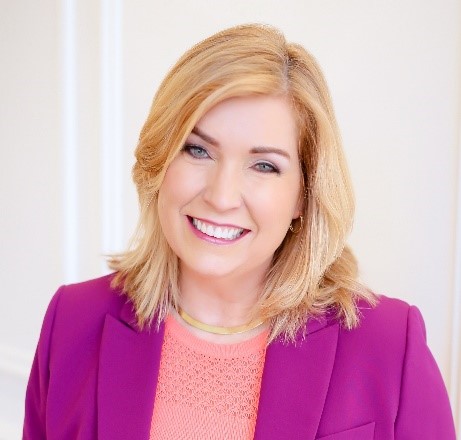 Creating and sustaining a positive workplace
Breaking the 7 habits of Negativity and other secrets of getting along
Turnover, stress related illness & disengagement are signs of a problematic workplace and according to the most recent Gallup polls, nearly 70% of employees are unhappy or disengaged at work. This presentation provides humorous insight into the 7 habits of negativity, including tips to stop gossip, techniques for getting along with others and strategies to reap the many benefits of a positive and engaged workforce. April will help you, as a leader, discover actionable strategies to help re-route negative behaviors, learn how to eliminate negative contagion to improve workplace culture and develop a six-step approach to share a positive vision and increase job satisfaction.
April Callis-Birchmeier CCMP™, PMP is a recognized Change Management expert, author and strategic consultant to organizations implementing change and developing a positive workplace. As a Certified Change Management Professional she works with organizations such as the State of Michigan, Whirlpool and University of Michigan to prepare and support their people during process and technology change.
We hope you join us for our luncheon meeting on December 10, 2019, starting at 11:30 am. SHRM and HRCI continuing education credits have been approved and are available for this meeting.
Should anyone have any questions, please do not hesitate to contact Corrie Piotrowski at (989) 964-2253 or cpiotrow@svsu.edu; or Kallai Abbo at (989)239-7407 or kallai.abbo@gmail.com.
Event Schedule
Networking/Registration at 11:30
Lunch from 11:30-12:15
Program from 12:15-1:15